Karndean Flooring Blackpool
At our new Blackpool Carpet and Flooring Showroom we have samples and displays of every type and style of Karndean Flooring.
Whatever your budget and whatever the size of your room, we will have some ideal solutions for you.
We provide a 'Gold Standard' Karndean service, from initial consultation to professional installation and aftercare.
From the hallway to the bathroom and right through your home, Karndean Designflooring can provide you with the perfect floors for your space, your needs and your style. By offering a wide and impressive range of colours, textures and finishes, we can help you create looks that are perfect for every room in your home.
Karndean bathroom flooring
Whether you have a chic and compact en-suite or a large family bathroom, Karndean flooring is a smart, effective choice. Providing you with ultimate protection from splashes, spills and slips, our luxury vinyl tiles are practical for everyday use and perfect for recreating latest trends.
With a wide range of collections to choose from, let your bathroom styling take the lead and find a floor that suits your look, as well as your needs.
Karndean bedroom flooring
Hard flooring may not seem an obvious choice for bedroom flooring. But with Karndean Designflooring you can have the best of both worlds. A softer, warmer and more tactile experience underfoot than with stone, wood or laminate flooring. And yet more style versatility and ease of maintenance than you can achieve with a traditional carpet floorcovering. Browse our gallery of images for ideas and inspiration on bedroom flooring styles from Karndean Designflooring.
Karndean conservatory flooring
Traditionally, conservatories were built to make the most of the sun, either as a place to sit and read, or a place to house exotic plants. Nowadays, these spaces offer much more to a home as an extension to your living space year round. You might use yours as a playroom, a dining room or a family room. Whatever its purpose, you will need a floor that is both practical and stylish. Browse our conservatory and sunroom images below to find the perfect floor for your space.
Karndean dining room flooring
For many of us, the dining area is an important hub for family and entertaining. It needs to be durable, appealing and really easy to clean. With our flooring you will find you can create a really personal, inviting space without compromising practicality or style. Highly realistic finishes, the ability to customize your floor and ease of cleaning and maintenance makes Karndean Designflooring a particularly popular choice for dining areas. Browse our gallery of images for ideas and inspiration on creating your ideal space, exploring different looks, laying patterns and finishing touches.
Karndean hallway flooring
Whether it's a simple, classic wood floor, an elegant marble look or a more creative space incorporating borders, features or more unusual laying patterns, you're sure to find the perfect look within our ranges. Browse our hallway photography below to find the perfect look for your home. If you need some help or ideas to shape your space to be really individual,visit your nearest retailer to talk through design options available within our range.
Karndean home office flooring
A home office can be a dedicated space or a multi-purpose room that provides functionality for a number of uses. Whether it's a hideaway desk or a dedicated room, a working home office should be relaxed and inspiring. Being able to create your own beautiful, individual workspace should inspire you to work and be creative. Whatever its size and whatever your interior style, with smart design you can carve out an area in your home to maximize your productivity. With a choice of wood, stone or iconic flooring, all of our floors are warm underfoot so you can work in comfort all year round.
Karndean Kid's Room flooring
Children are happy to play anywhere in the family home and being a parent who spends time cleaning up after them, you'll know that it's best to contain the disruption to a certain area. If you don't have a spare room to create a playroom, part of your living room or dining room can double up as a play area. Our floors are slip-resistant, won't splinter and are much warmer underfoot than natural wood and stone, and so offer a safer and more comfortable space for kids to play on. If you're looking for a flooring option for a bedroom or playroom upstairs, the acoustic properties of Karndean LooseLay will help reduce any noise created by little ones running around in the rooms below. Available in a wide range of designs and styles to help create the perfect backdrop for nurseries, bedrooms and playrooms, there's sure to be a design to suit your kid's room.
Karndean kitchen flooring ideas
For most of us, the kitchen is the hub of the home. It's also the room where everyone tends to gather at parties and family get-togethers. With heavy foot traffic, food and drink spills, pet food and water bowls, this space tends to wear much quicker than other less "abused" rooms in our homes.
Is your style traditional, classic or contemporary? With Karndean Designflooring you can create a space perfect for your kitchen style that's also easy to clean and look after, so it will look great for years to come. If you drop your favourite coffee mug, it's far less likely to shatter than on real stone. Spilled a drop of wine? Just wipe clean – our floors are non porous and easy to clean. We've got everything from rustic wood effects to smooth classic marble.
Karndean living room flooring
With a range of material effects from classic timber looks to a range of ceramic, and stone styles, you'll find a perfect backdrop to your living room within our broad range. Not sure what style will work for you? Browse our samples in the showroom for lots of ideas and inspiration to help you find the perfect look for your space.
Karndean utility room flooring
Just because your laundry room has to be practical and functional, doesn't mean you have to compromise on style or comfort. We have a great range of stylish stone and ceramic effects to choose from, or bring the wood look through from your kitchen for a more open feel. Browse our laundry room images below to find the perfect look for your home
Realistic stone effect flooring inspired by nature
Effortlessly stylish and one of a kind, our premium stone effect floor tiles collection brings the natural beauty of travertine, slate, marble and limestone to life in your home.
Offering a wide choice of realistic natural stone effect designs, from modern slate look tiles to intricate limestone, natural stone surfaces can add instant appeal in any living space. Each of our designs have been handcrafted to perfectly reflect the unique patterns of real stone.
Beautiful and realistic wood effect flooring brings a home to life
We find the inspiration for our luxury vinyl wood floors in the beauty of the natural world and feel passionate about bringing this into every product we create. From the intricate grain details to the unique characteristics of real woods, we've used the latest technology to bring you floors that are the ultimate in style and give you exceptionally high performance and quality.
21 Stanmore Avenue, Blackpool, FY4 3LX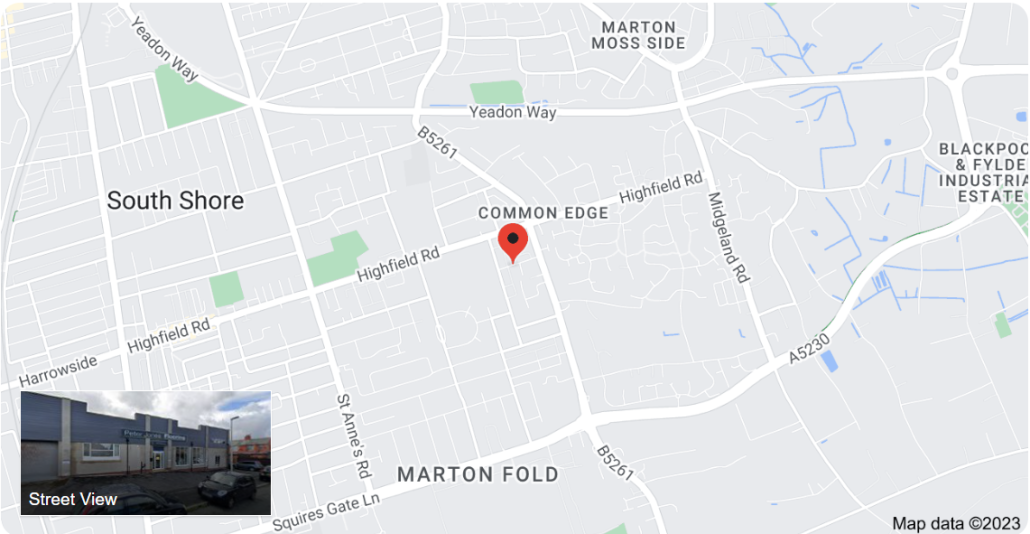 Monday – Friday – 9:00am to 5:00pm
Saturday – 9:00am to 4:00pm
Sunday – Closed
Karndean Flooring
4.9

Stars - Based on

87

Buyer Reviews